IMPLEMENT ISO 14001
The international standard for environmental management systems
ISO 14001 DOCUMENTATION
In short, ISO 14001:2015 can be described as the set of standards developed and published by ISO (International Organization for Standardization) for maintaining harmony between organizations and the environment. ISO 14001 standards were published with a purpose to help companies with a charter for superior management for reduction in their negative environmental effect.
ISO 14001:2015 defines the benchmarks for an EMS (Environmental Management System) as outlined by ISO. The companies that follow these standards properly can be accredited with ISO 14001:2015 certificate. ISO/TC 207 (ISO Technical Committee) and its various subcommittees develop the ISO 14000 family standards.
ISO 14001:2015, being the edition updated in the year 2015, the previous editions were ISO 14001:1996 and ISO 14001:2004, published in the year 1996 and 2004, respectively. Any business that is committed to the cause of better environment should get an ISO 14001:2015 certificate.
Just like the ISO 9001, any organization irrespective of its size and sector can get certified in ISO 14001:2015. It provides workable tools for organizations to handle their environmental obligations.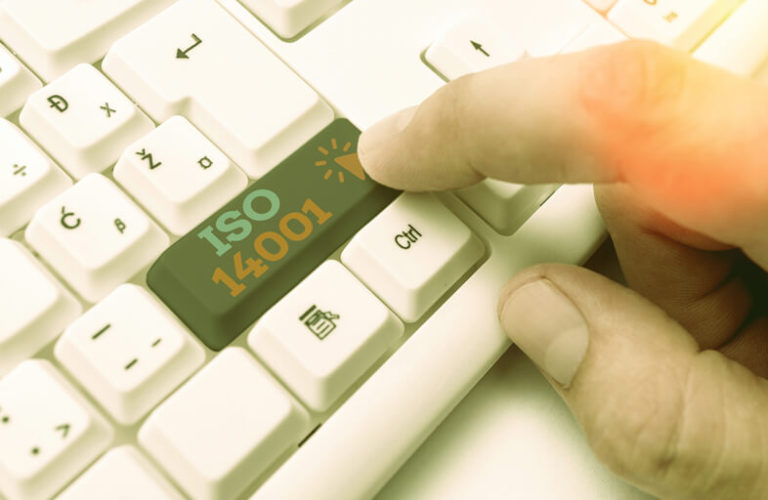 WHAT IS AN ENVIRONMENTAL MANAGEMENT SYSTEM (EMS)?
An environmental management system (EMS) helps institutes (businesses / nonprofits) recognize, manage, track, and regulate their environmental issues in a comprehensive manner. EMS creates a balance between organizations and the environment. ISO 14001:2015 is currently the most famous EMS in the world. The other popular environmental management system is EMAS (developed by The European Union). It is the moral and legal responsibility of companies to cut any negative impact on the environment created by their business activities. They must keep the water pollution, air pollution, land pollution etc. in check. A properly implemented EMS also takes care of that the public health is not affected due to negative environmental impact created by these companies.
WHY DO BUSINESSES REQUIRE ISO 14001:2015 CERTIFICATION?
Implementing 14001:2015 standard will be a way for organizations to help meet their legal requirements.
It is an organized approach to get employees devoted to meeting environmental commitments.
The use of ISO 14001:2015 is something that can be used to distinguish from other organizations.
In many cases it can provide some financial advantage for the organizations.
It will lead to organizations realizing certain efficiencies and improved performance
ISO 14001 is widely accepted worldwide, which can be derived from the fact that 3-lakh certifications were issued in 171 countries till 2017.
For many industries it may be mandatory by the government to have a proper environmental management certification. Having an ISO 14001:2015 certificate will help companies fulfill that obligation.
HOW TO GET ISO 14001:2015 CERTIFICATION FOR YOUR ORGANIZATION?
Although the ISO or the International Organization of Standardization develops and publishes these standards, they do not certify the organizations.
Companies must get ISO 14001:2015 certificates via external certification bodies.
ISO suggests businesses get ISO 14001:2015 certification from external bodies that are accredited by the International Organization for Standardization and follows the standards set by CASCO (Committee on Conformity Assessment).
WHY WORK WITH AARON SOLUTION FOR ISO 14001:2015 CERTIFICATION?
We have a fast turnaround time. We believe in doing things quickly and properly.
Zero errors or rejection. We have a well experienced and knowledgeable team. WE have export person having more than 25 years of experience in helping companies acquire various national and international certifications, you can be sure while working with us.
We charge reasonable consultation fees.
High quality of service with proper guidance at each level.