Welding Technology
The training curriculum for Welding skills
Welding Technology Training
Unlike other professionals, welders can easily get the skills needed and keep up with the growing welding technology without necessarily going to a welding class. Welding technology has improved drastically for the last 50 years. There are major improvements in welding equipment, tools and welding parameters. The main reason is because of the better understanding of metal strength and composition. To keep up with the trend, you basically need to take a Welding Technology Training course with Aaron Solutions. Aaron solutions boast of the ability to deliver the best training in welding technology. With more than enough welding bays, personnel and welding equipment, you can be assured of detailed training and qualification.
The latest welding technologies can save you money and time
In any welding project, wasted time and lost productivity are the worst enemies. For that reason, the industry is on a constant move to find the best technologies to save time, reduce operational costs and improve quality. But remember that the right solutions may require the willingness to learn them and change the welding process and procedures. Understanding the technologies and learning the skills can deliver changes, savings and faster project completion.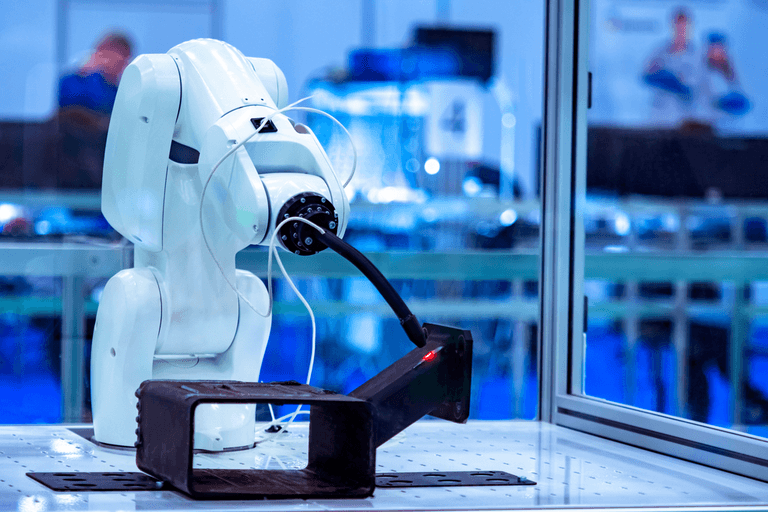 Why do you need a welding Technology Training Program?
Among the many reasons why you need to take the welding Technology training is the fact that you must improve yourself continually. The second reason is the fact that we have a dedicated team of qualified professionals to help you train. Every welder/student is needed to train in more than five different welding techniques including SMAW, FCAW, GMAW, GTAW and SAW.
The training is facilitated with short and easy to understand modules covering the science, equipment, process variables, advantages and disadvantages of each welding process and most importantly, safety precautions.
Interested in learning welding technology?
Have you recently thought of taking a welding technology training program? Do you want to get the best services and stand out tall in the pool of competitors, we will definitely help. There's no right time than now to up-skill level and invest in yourself. You can get training courses that are also more affordable than you might have expected. Take a course and get the rare opportunity of training with some of the best tradesmen in the world.
Learn advances welding technologies and solutions for the growing industry's needs
You need to learn the current trends in techniques and technologies that are needed for the advanced solutions of the current world. Get yourself versed with the structural and material properties and advice that you need. The participants will learn authoritative and impartial expert advice, knowledge and safety assurance in joining technologies, engineering and materials.