ISO 45001
The International Standard for occupational health and safety
INTRODUCTION TO ISO 45001:2018
ISO 45001 is an Occupational Health and Safety (OH&S) Management standard developed and published by the ISO (International Organization for Standardization). ISO 45001:2018 is the first edition of 45001 standards and it was published in the year 2018.
ISO 45001 concerns with the safety and well-being of the employees and outside visitors to the business. ISO 45001:2018 was developed with the aim that minimum mental and physical harm is done to the people connected with the business, due to its activities. This includes mental and physical illness, injuries or in extreme cases deaths.
ISO 45001 was built upon the British Standards known as the "OHSAS 18001" and other important regulations issued by the International Labor Organization (ILO). .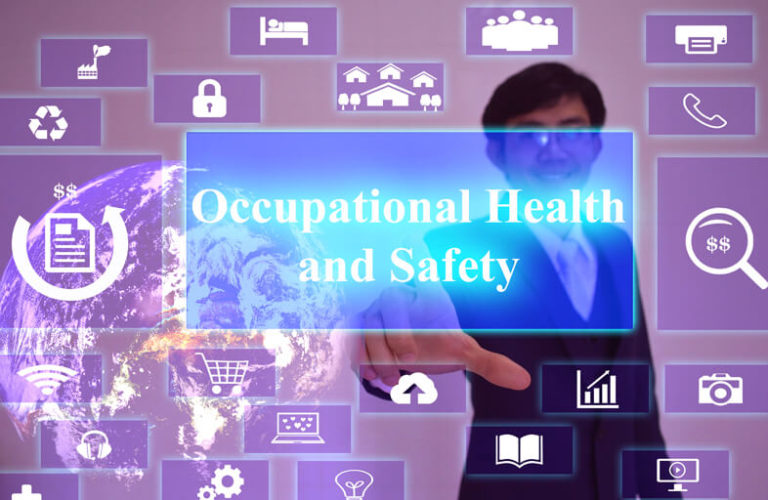 WHAT WAS THE NEED FOR THE DEVELOPMENT OF OCCUPATIONAL HEALTH AND SAFETY STANDARD?
As per the report of International Labor Organization (ILO) there were around 23 Lakhs (2.3 million) deaths globally due to work-related activities in just 2017. The important thing to note here that most of the deaths were due to health-related issues and not by injuries. According to an estimation by IOSH (Institute of Occupational Safety and Health), "Cancer" alone is the main cause of death yearly among 6.6 lakhs workers globally. The occupational health and safety standards (OH&S) were developed to make workplaces better and safe.
WHICH BUSINESSES REQUIRES ISO 45001:2018 CERTIFICATION?
Any organization of any size related to any type of business can get an ISO 45001:2018 certification.
Businesses that (A) Cares about its workers. (B) Wants better productivity. (C) Are looking for lowered legal entanglements. (D) looking for less friction between the employees and the management.
ISO 45001 standard can be implemented easily by business that has ISO 9001:2015 / ISO 14001:2015 certification, as it follows the same structure at high levels.
BENEFITS OF ISO 45001:2018 CERTIFICATION FOR BUSINESSES
It is the moral and legal responsibility of the business to protect the health and safety of its employees. Having a proper OH&S management system such as ISO 45001:2018 will help businesses achieve it.
Companies can have better productivity if the employees feel safe at the workplace.
The employees feel better connected emotionally with businesses that care for them
ISO 45001:2018 certification will help in creating and executing OH&S strategies and goals for your organizations.
ISO 45001:2018 certification will lead to a heightened reputation for your business.
Having an occupational health and safety management system will create a positive impact in the minds of buyers/users of your services/products.
HOW TO GET THE ISO 45001:2018 CERTIFICATION?
The ISO 45001:2018 occupational health and safety management certification can only be obtained through the "External Certification Bodies".
International Organization for Standardization does not certify the organizations in ISO 45001:2018 or any other standards it publishes. It is an organization for development and publishing of Standards and does not issue any type of certifications.
While looking for External Certification Bodies, it is better that they are recognized by the ISO and follows its CASCO (Committee on Conformity Assessment) standards.
Hiring a reputed ISO consultancy can get the entire process of certification done easily.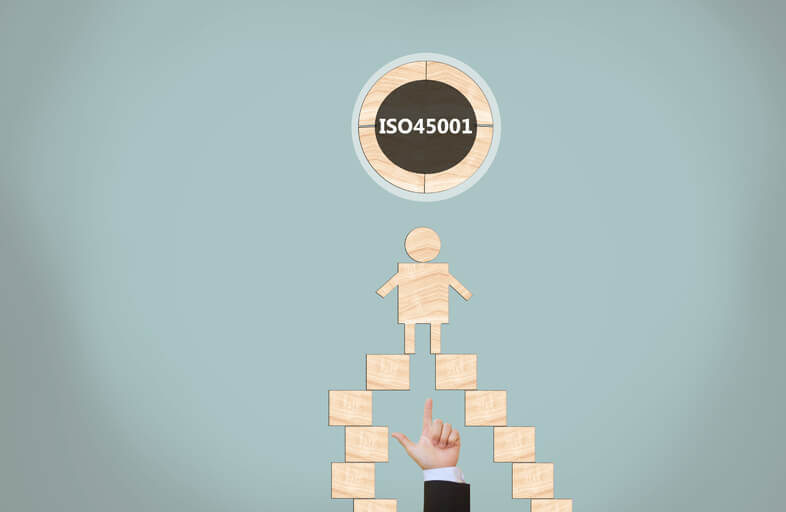 WHY HIRE AARON SOLUTION FOR ISO 45001:2018 CERTIFICATION?
1)We know our work in and out. Having 25+ years' experience in helping businesses get certified by various national and international organizations makes us a smart choice for your ISO 45001 certification needs.
Knowledgeable staff that will guide from the start till the end to make the process super smooth and quick.
Reasonably priced services. .