NDT
Non-Destructive Testing (NDT) Training Courses – Levels 1, Level 2 and Level 3
Non-Destructive Testing training Courses
Non-Destructive testing is a comprehensive term used to broadly referring to examination and testing of materials and components in a way that the materials' usefulness will not be compromised. It's essential in the process of finding, sizing and locating surfaces and subsurface with defects and flaws that can affect the effectiveness of specific materials. The main aims of Non-Destructive Testing Training are to assure reliability and safety. Typical examples of welders that need to take the NDT training courses are those working in the Motor vehicles, Pipelines, trains, power stations, space shuttles, aircraft, buildings, oil platforms and refineries and anywhere else where material reliability and safety is essential.
NDT training courses offer you a comprehensive guide on the process of testing it without destroying the components. Conventional methods of testing that participants will understand includes radiographic testing, visual testing, magnetic particle testing, penetrant testing, ultrasonic testing and eddy current testing. Each of these common methods of testing has its own pros and cons.
The advancements in technology, i.e. digital imaging and digital controls, new techniques have been developed. Some of them include the time of flight diffraction, digital and computed radiography, pulsed eddy current, ultrasonic testing and eddy current array.
To understand all that and be ready to take the lead in the market, you need to partner with highly educated, experienced and knowledgeable staff from trusted platform to deliver high-quality NDT training. Aaron Solutions gives you a chance to learn at your own pace to boost your theoretical and practical training and be more prepared for the examinations. It's time to prepare for the Learning and Blended Learning packages that allow you to be ready for the course and examination.
The course covers the science and application of different testing methods as listed above and the welding discontinuities. The common topics that participants will learn include:
1. Discontinuities and their common causes
2.The role of vision
3. Capillary action
4. Magnetism
5. Sound in VT, PT, MT, RT, UT respectively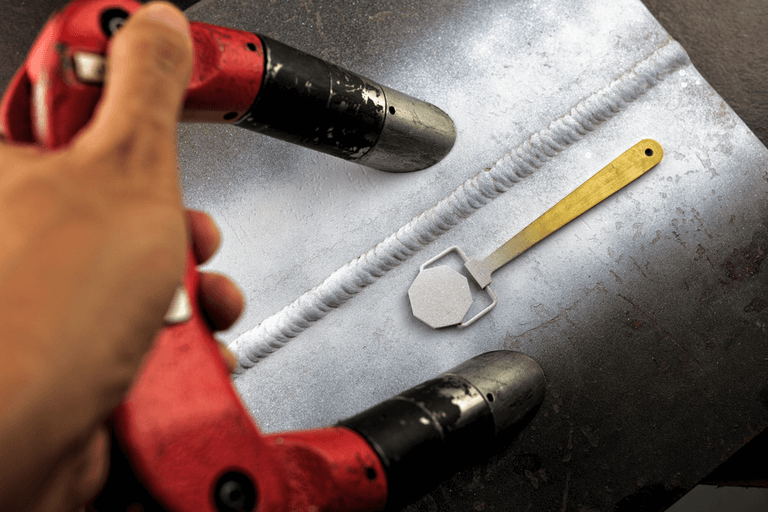 Who should take this course?
This course is for everybody that wants to sharpen their skills in this industry. The course is for students and professionals that are involved in Inspection, quality control and supervision. It doesn't matter whether you are exploring the NDT as a potential career or whether you are a company representative exploring the possibilities of starting this department, this course will offer proper and needed skills to make you ready.
The course is also good for people that are already in the NDT education and those that need to advance the career.
NDT Training courses by Aaron Solutions
We offer online NDT training courses that will save you money and time. Aaron solutions has a solution regardless of what your classroom training and online training need is. Sign up now and work at your own pace, save the money and get quality training from the best technicians.